Sharing Community Resources
Aloha!
Before Hawai'i Meals on Wheels enters our busiest time of year, I would like to take a moment to share how much your generosity has meant to me, our organization, and the homebound kūpuna we serve. Requests for our home-delivered meals have been higher than ever. Because of your support, we anticipate serving a record-breaking number of meals by the end of this year – 175,000 to more than 1,000 clients!
As you know, Hawaii's senior population is growing exponentially, outpacing the resources available to serve vulnerable older adults. This puts their health and well-being in jeopardy. Together, we have the opportunity to not only keep seniors healthy and independent at home, where they want to be, but also save hundreds of thousands of dollars and for families and the government by keeping them out of more costly healthcare settings.
Mahalo for making a difference! You bring hope, human connection, and a sense of self- empowerment.
In this post, we've included information about the City & County's Rental and Utility Relief Program and SHIP's Helpline for Medicare enrollment. We share these same resources with the individuals we serve, helping them navigate programs and connecting them to social service experts. Please share these community resources with those who may also find them helpful.
Meeting needs together,

Michelle Cordero-Lee
CEO
Make a Gift to Hawai'i Meals on Wheels
---
Rental & Utility Relief Program Open to New Applicants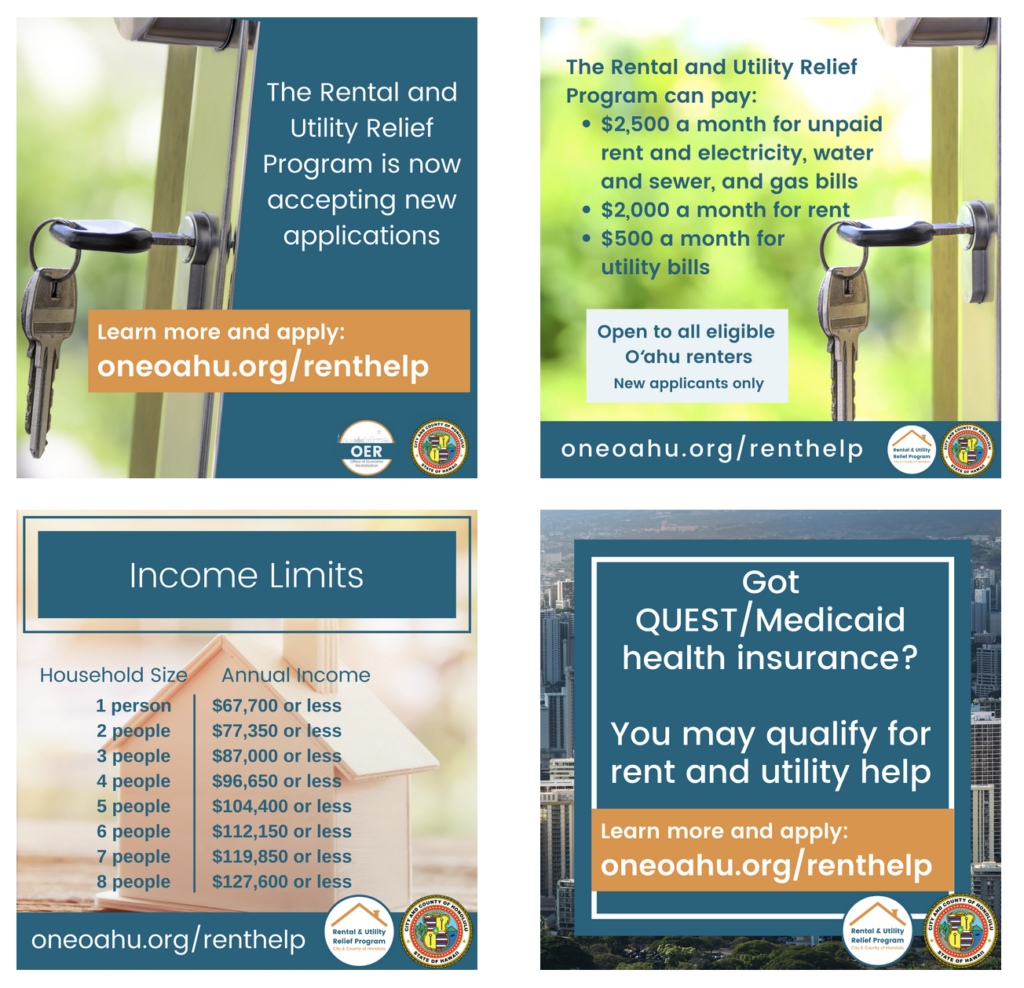 The Rental & Utility Relief Program is open to new applicants from Oʻahu renters who are struggling financially from the COVID-19 pandemic. The program has supported nearly 8,000 Oʻahu households and distributed more than $70 million to landlords and utility companies since starting five months ago. In total, the City and County of Honolulu expects to invest $200 million to help renters and landlords during these challenging times. View FAQs HERE or visit oneoahu.org/renthelp to apply.
Apply to Rental & Utility Relief Program
---
Free, Local, One-on-One Help for Medicare Beneficiaries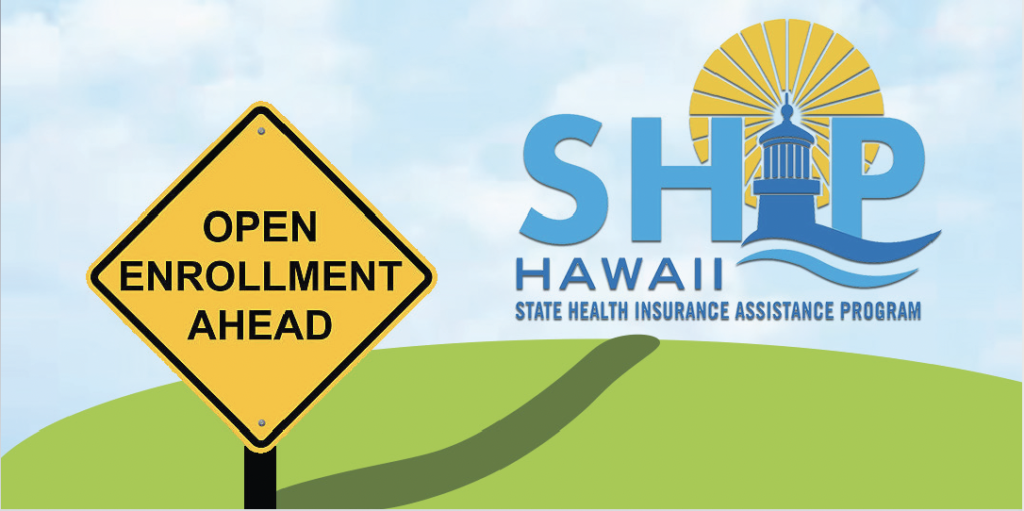 Medicare's open enrollment period began October 15, and continues through December 7. Do you know if your current Medicare health plan will meet your needs next year? The State Health Planning Assistance Program (SHIP) offers free counseling to help you find the most cost-effective plans that fit your individual needs and budget based on your plan and pharmacy preferences and the prescription drugs you're taking.
Hawaii SHIP is a federal program that is part of the State of Hawai'i Executive Office on Aging and offers free counseling to seniors, their families, caregivers and soon-to-be retirees to better understand Medicare's benefits and costs. The consultations provide objective and is not affiliated with any insurance company.
One-hour, in-person counseling appointments are available on Oct. 29, Nov. 9 and Nov. 19, from 10 a.m. to 1 p.m. at Honpa Hongwanji Hawaii Betsuin, 1727 Pali Hwy, in Nu'uanu. Make in-person counseling appointments with Hawaii SHIP at hawaiiship.org or by calling the Hawaii SHIP Helpline at (808) 586-7299.
You can also make phone or Zoom counseling appointments at hawaiiship.org or by calling the Hawaii SHIP Helpline at (808) 586-7299.
---