2018 Volunteer Appreciation Luncheon: Sat 4/7/18
Saturday, April 7, 2018
Annual Volunteer Appreciation Luncheon
Japanese Cultural Center of Hawai'i
Mānoa Grand Ballroom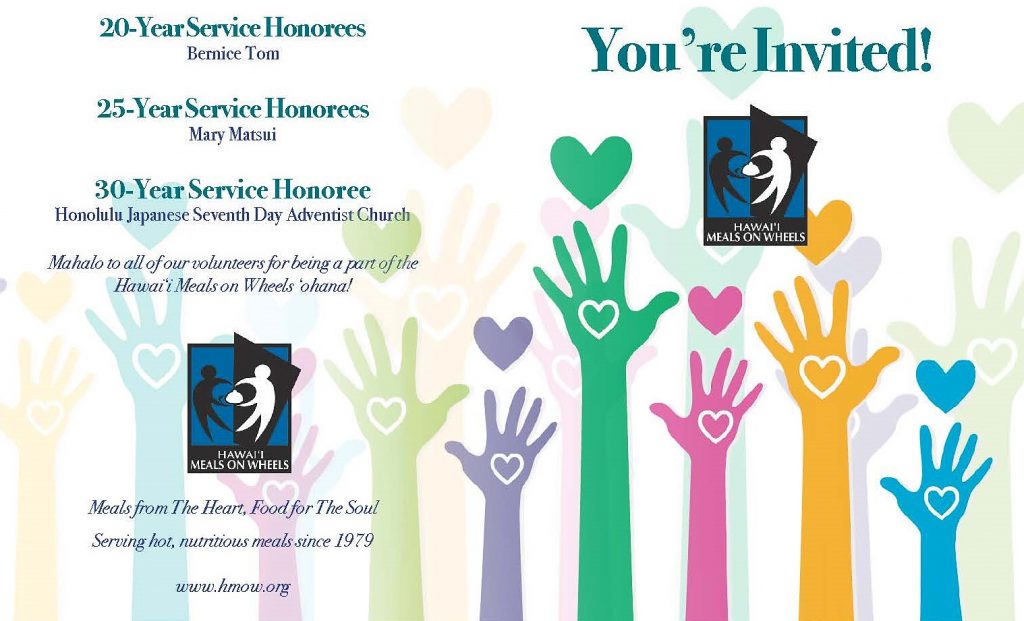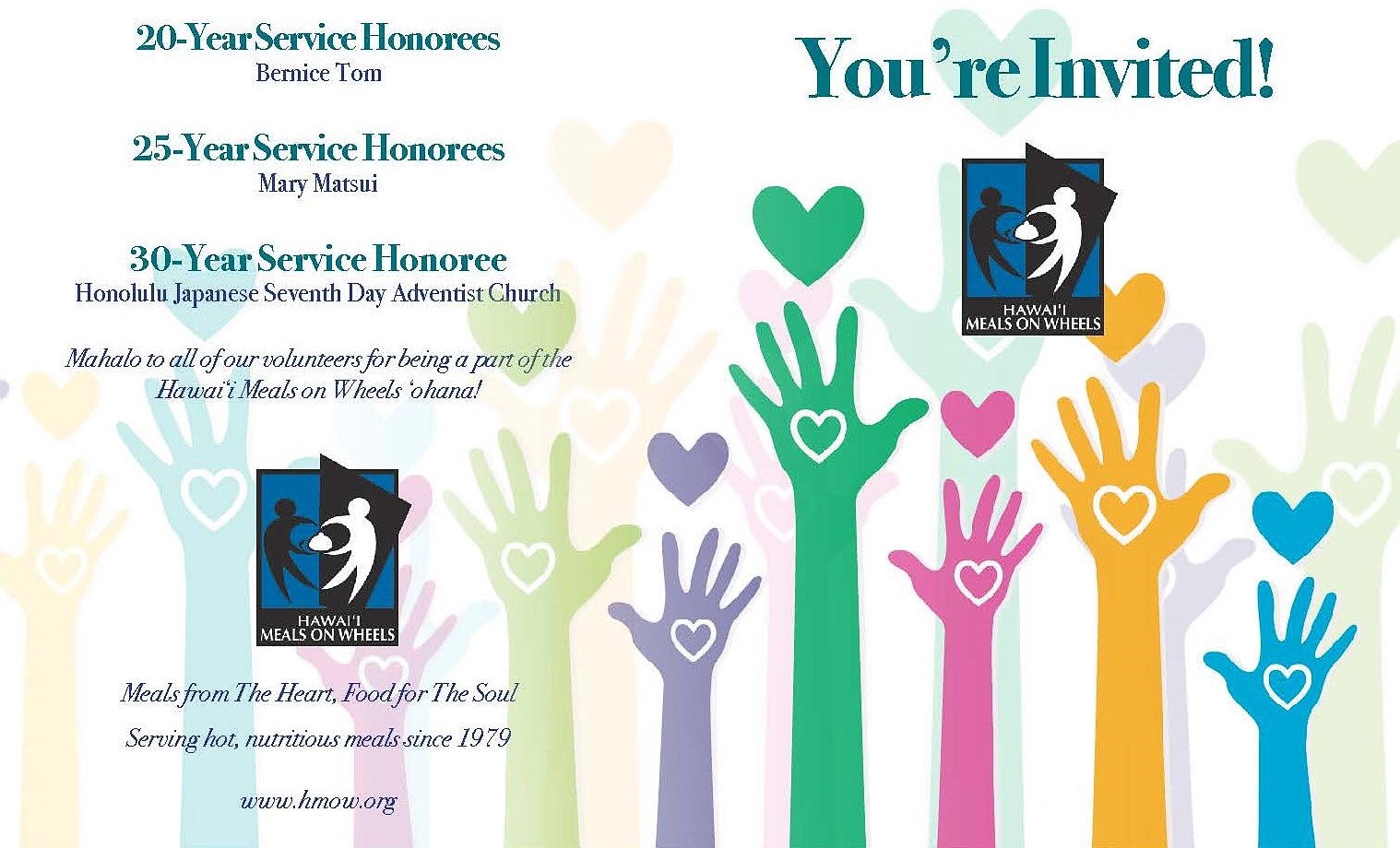 Registration at 10 a.m.
Buffet lunch begins at 11 a.m.
We can't say "thank you" enough to our volunteers. Hawai'i Meals on Wheels volunteers serve the community throughout the year without any expectations. One of the ways we honor our volunteers is our annual volunteer appreciation luncheon. All volunteers are welcome to attend at no cost, courtesy of Hawai'i Meals on Wheels. Additional luncheon guests are $25 per person on a space-available basis.
You can register your guests and pay for their tickets here: https://hmow.org/guest-tickets/
Please RSVP by March 16, 2018 to Hawai'i Meals on Wheels at (808) 988-6747.