Live Kōkua: Mahalo to Bank of Hawaii!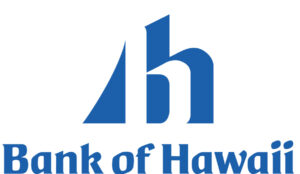 Hawai'i Meals on Wheels was one of 22 nonprofit organizations that received an early Holiday gift from Bank of Hawaii's annual "Live Kōkua" campaign.
"This is a nice Holiday present that we will be able to use to support our meal delivery operations," said Michelle Cordero-Lee, Hawai'i Meals on Wheels CEO, who accepted a check for $32,844 for our organization.
Bank of Hawaii employees and retirees raised a record $678,091 this year through bake sales and mini-fundraisers in the various bank departments. Since 2010, Bank of Hawaii's Live Kokua campaigns have raised a cumulative total of $4.1 million that has been distributed to 54 nonprofit organizations.
More than 450 Bank of Hawaii employees gathered outside Bank of Hawaii's main branch in downtown Honolulu, where Peter Ho, Chairman, President and CEO of Bank of Hawaii, presented a check to the 22 nonprofit organizations on behalf of bank employees and retirees.